November 28, 2019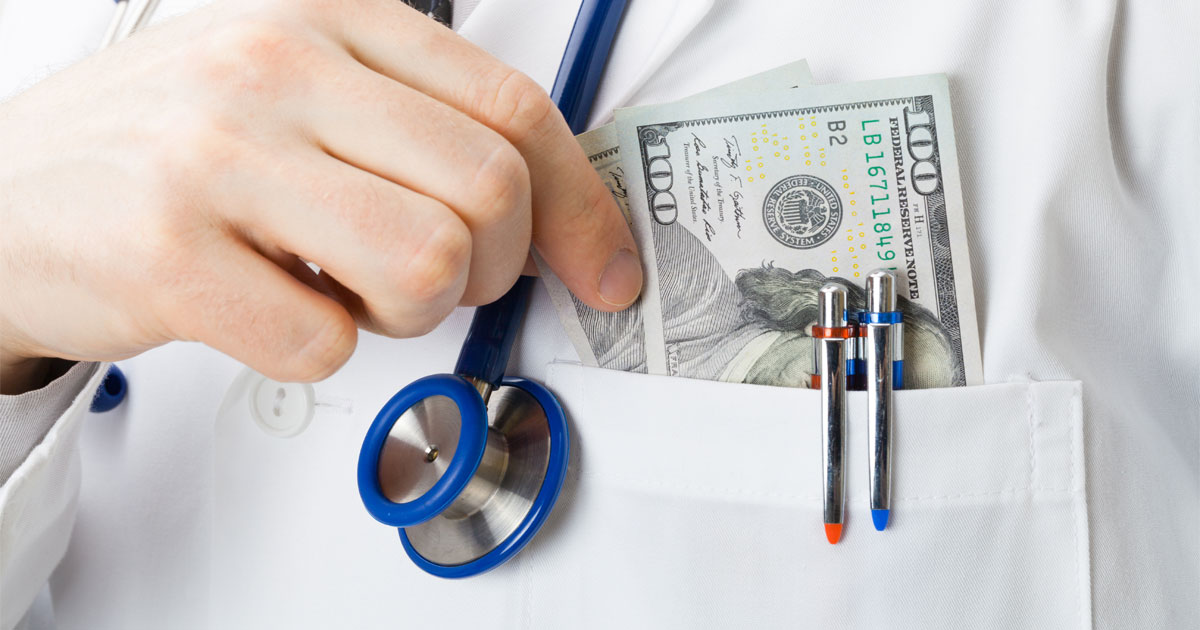 Last month, the United States Third Circuit Court of Appeals reversed an earlier decision to dismiss whistleblowers' claims that neurosurgeons affiliated with the University of Pittsburgh Medical Center (UPMC) violated the False Claims Act by falsely billing Medicaid and Medicare for services to boost their personal income.
Among the whistleblowers' allegations, they claimed the compensation model that allowed three surgeons to earn a bonus for services or work relative value units (wRVUs) they generated violated anti-kickback laws designed to prevent billing fraud. To boost these wRVUs, the surgeons allegedly prescribed unnecessary procedures and billed for surgeries that never took place.
A Closer Look at the UPMC Case
The doctors named in the case are employed by the UPMC health care system, which includes 20 different hospitals and subsidiaries. Among the allegations included in the claim, whistleblowers allege:
The neurosurgeons' income exceeded their billable collections
Their pay was higher than 90 percent of neurosurgeons, according to the national average, with some making two to three times the 90th percentile
They submitted false claims for services and procedures that were not necessary and, in some cases, never took place
Their billable services or wRVUs significantly exceeded the national average
The whistleblowers, a neurosurgeon, a doctor, and an operating room tech, filed the original claim in 2012 on behalf of the United States against UPMC, their subsidiary University of Pittsburgh Physicians, and the neurosurgeons themselves. The Department of Justice settled with UPMC regarding certain claims for $2.5 million. The remaining claims were dismissed without prejudice before the whistleblowers made an appeal to the Third Circuit Court of Appeals.
Implications of the Third Circuit Decision
The UPMC case is important because it has far-reaching implications for compensating doctors for the number of services they refer and perform. The Third Circuit reversal may encourage other whistleblowers to bring similar claims against providers who may violate the Stark Law and other anti-kickback laws. Because compensation based on personal production is widely used in health care settings across the country, if the defendants in the UPMC case are found to violate the Stark Law, other hospitals and health systems using the same model are vulnerable to similar false claims lawsuits.
Judgements against health systems found violating the Stark Law and anti-kickback statutes reach multi-millions. If you are a physician accused of billing fraud or your employer has been named in a false claims suit, it is imperative to trust your case to a firm dedicated to protecting physicians' rights.
Philadelphia Physician Lawyers at Sidney L. Gold & Associates, P.C. Represent Doctors and Health Systems Facing Allegations of Stark Law Violations
The Philadelphia physician lawyers at Sidney L. Gold & Associates, P.C. understand the unique challenges doctors face when trying to navigate anti-kickback laws while referring patients for the services and procedures that are in their best interests. We know what is at stake and work tirelessly to protect your interests. Call us at 215-569-1999 or contact us online to schedule a free case review. Located in Philadelphia, we serve clients throughout Wilkes-Barre, Scranton, Northeast Philadelphia, Bucks County, Chester County, Delaware County, and Montgomery County.